At RevZone we take pride in walking every step of the way alongside our clients to help them reach their goals.
In 2009 we were asked to turbo a client's brand new 370Z, and so we went on the hunt to find some turbo kits available. The best kit we came across was a twin turbo kit made by GTM in the States, sporting genuine Garrett turbo chargers and quality made manifolds and piping.
We bought ourselves a second hand 370Z to experiment with, quickly realising the GTM kit only fit US LHD models. This started our journey to create a kit we could call our own. There are currently 10+ manual and 7 speed auto 370Z in Australia with the RevZone twin turbo kit fitted and tuned by us.
What does RevZone do differently and why should you hand over your pride and joy and trust us to work on it? The answer is simple. If we are unfamiliar with something, we experiment on our own car – NOT YOURS. When a new car is released onto the market, we will be one of the first in the country to order one to start R&D on parts and get our engineers and mechanics familiarized with the car.
We were the first to tune with UPREV in Australia when the 370Z was released, giving us 5 years of experience and support. We can support your general logbook servicing and a wide range of modifications whether you want just a cat-back exhaust or a 4.18L stroked twin turbo Z.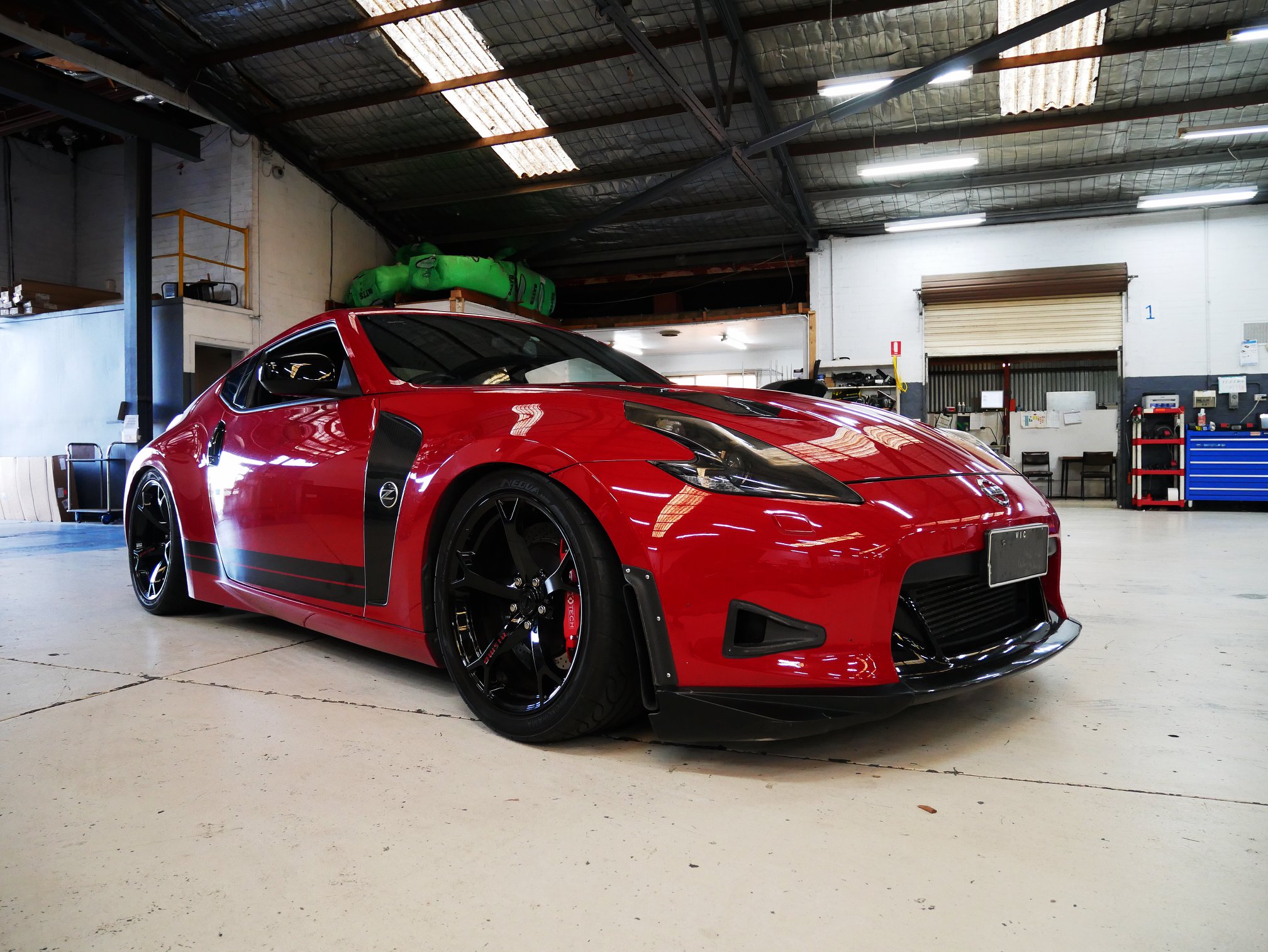 Below are 3 packages we offer (but not limited to) for your 370Z:
R1
Long ram intake kit
High flow catted front pipes
Cat-back exhaust
UpRev ECU remapping hardware
(30kw gain at the rear wheels)
R2
Same as R1
Oil cooler kit
Alloy radiator & condenser upgrade
Stillen headers
(35-40kw gain at the rear wheels and consistent water and oil cooling. VQ motors are notorious for their poor cooling system)
R3 – RevZone Twin Turbo kit
Garrett GT2860R turbochargers (ball bearing, water & oil cooled)
Cast iron exhaust manifolds
Turbo manifold heat shield
Front mount intercooler
Aluminium intercooler piping kit
Speedpro braided oil/coolant supply and return lines
Cold air intakes with BMC filters
50mm blow off valves
Upgraded fuel pump
Upgraded injectors
UpRev ECU remapping hardware
(Please call or email for additional info)
(power output of over 300kw at the rear wheels, up to 375kw)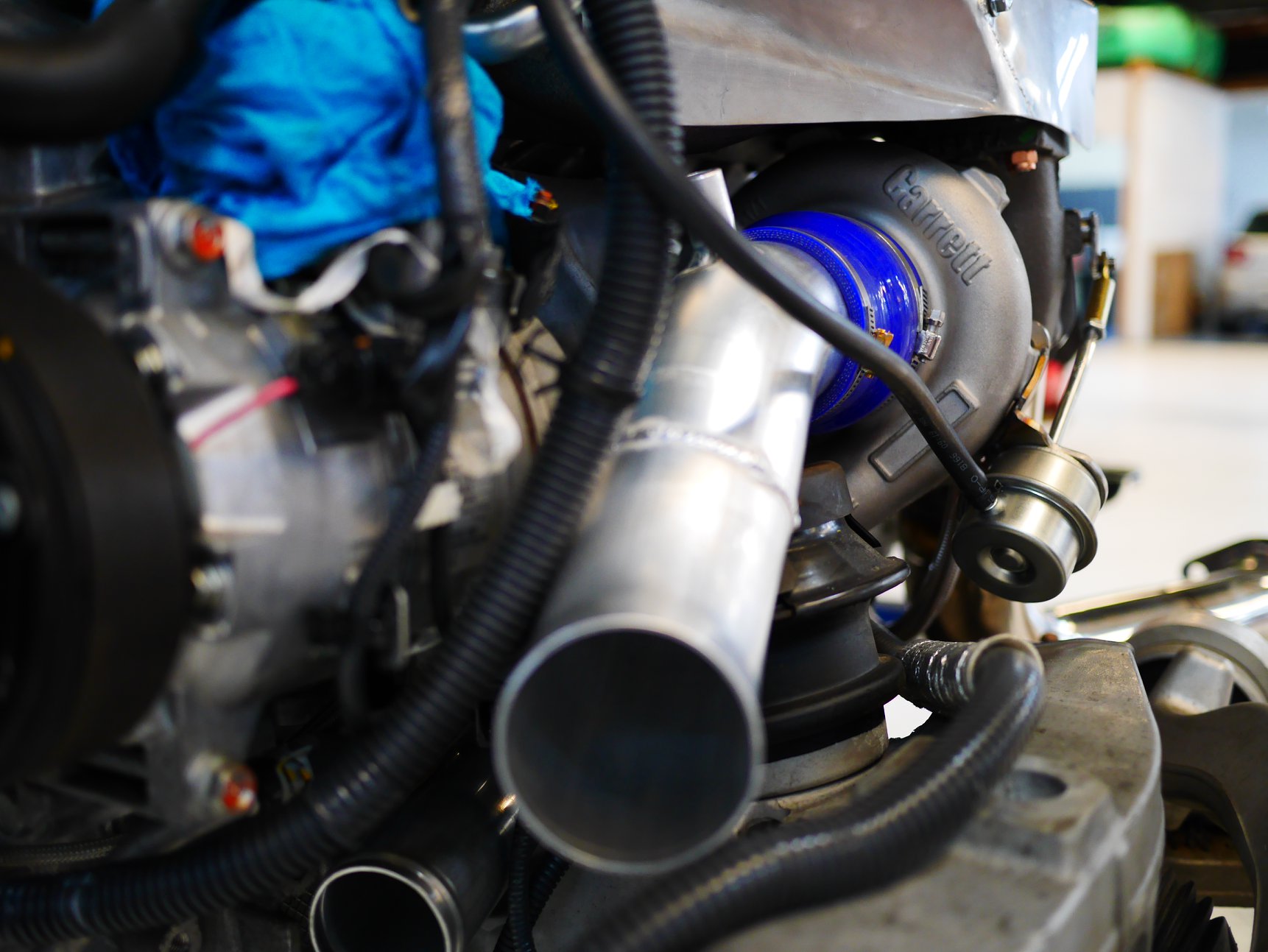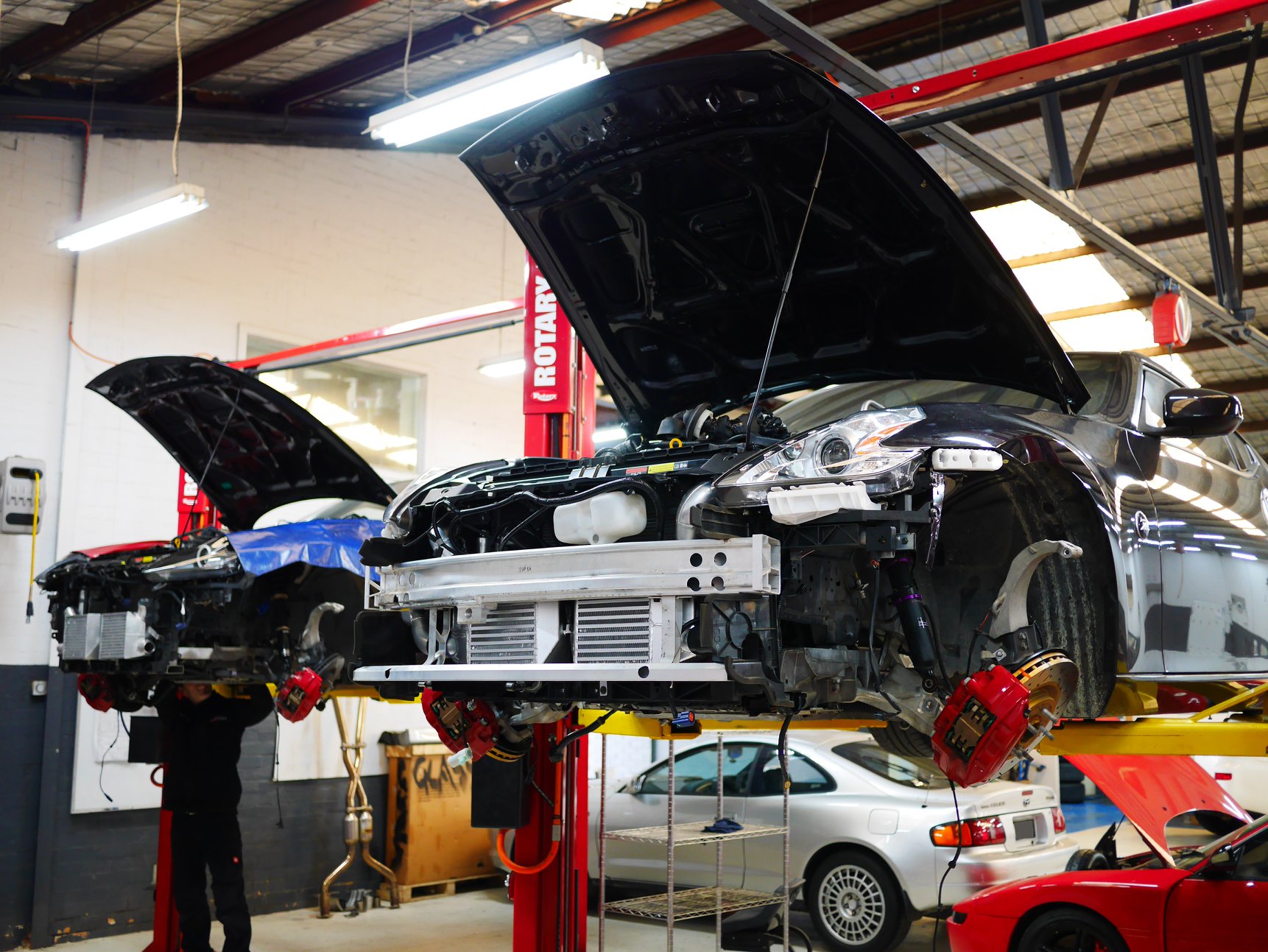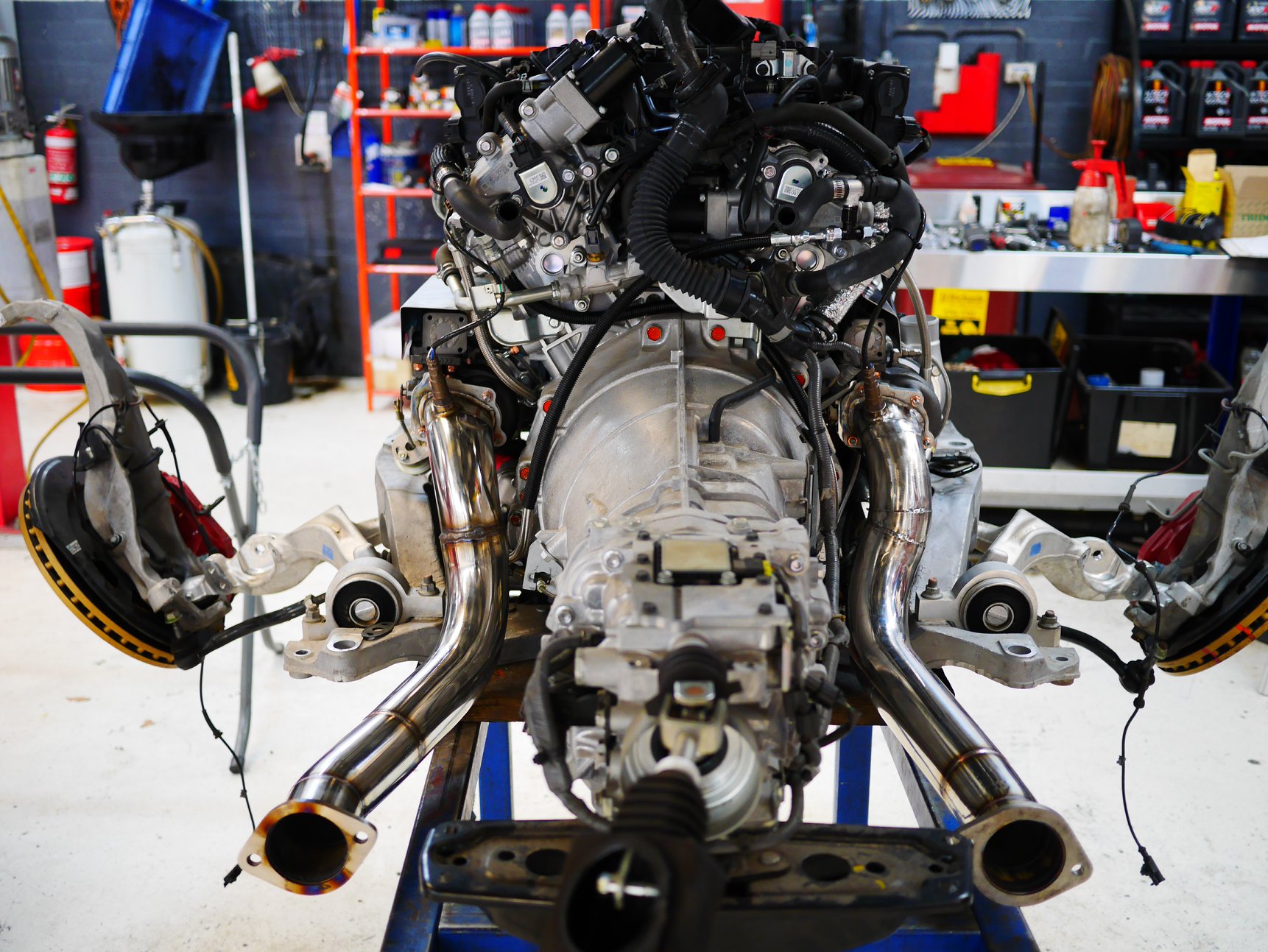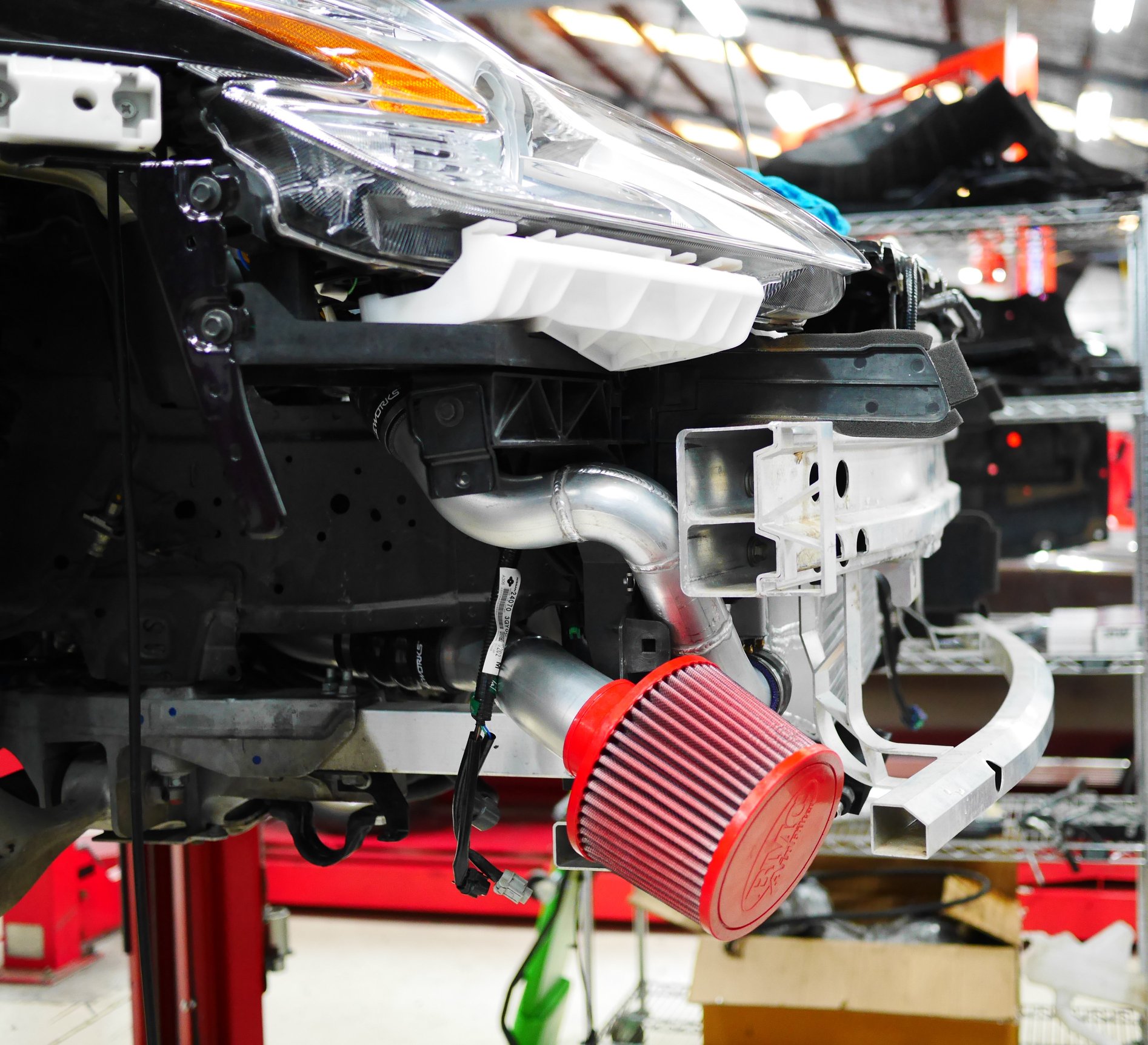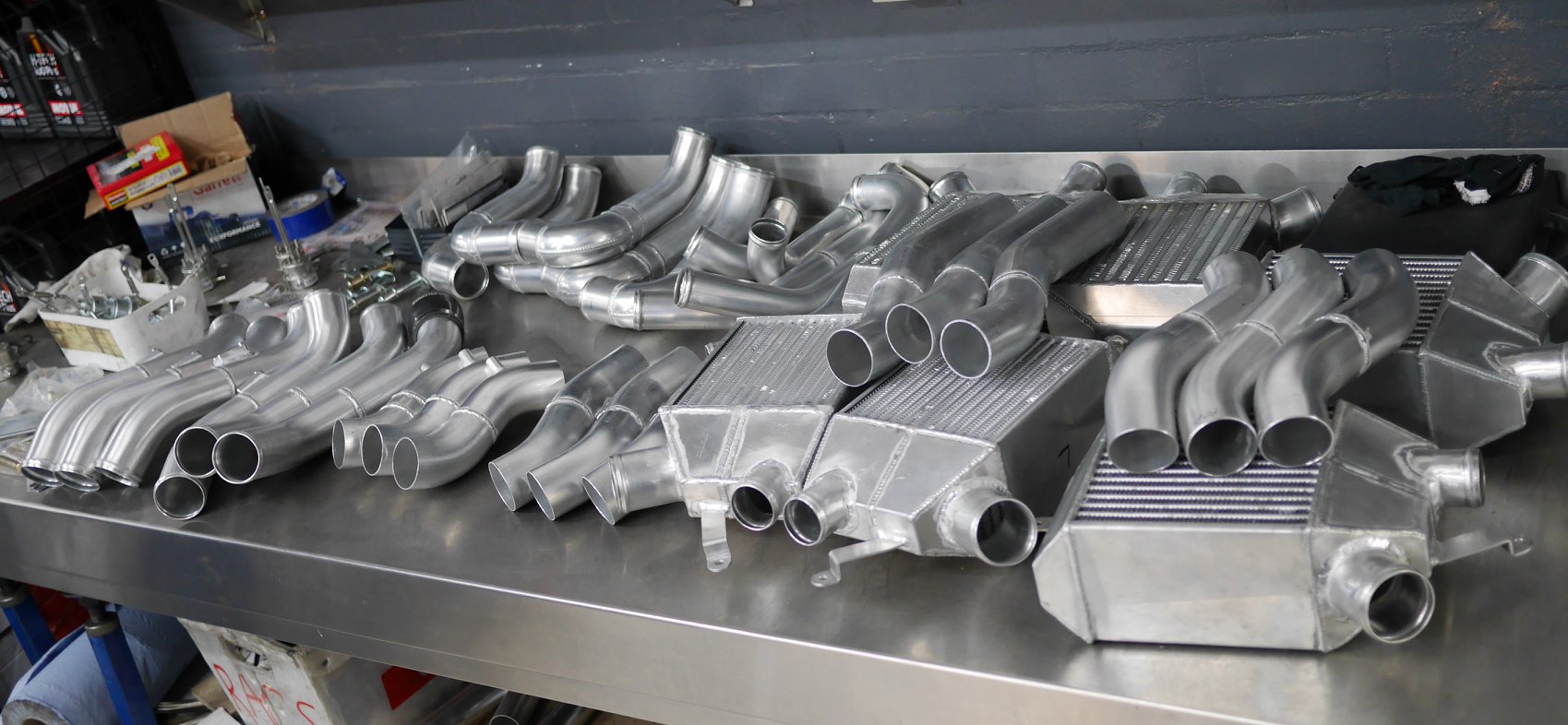 To book an appointment online
10 MOLAN STREET, RINGWOOD, VIC, 3134 AUSTRALIA
TEL: 03 9870 0540  FAX: 03 9870 0860